JEFFERSON CITY, Mo.– A new study reveals immigrants play a key economic role. The Partnership for a New American Economy report shows Missouri's immigrant population contributes $7 billion in wages and salaries to the state's economy annually, and those residents pay close to two million dollars in taxes each year.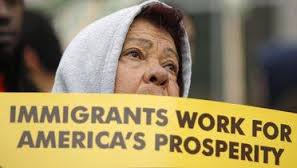 Betsy Cohen of the Mosaic Project says they're far more likely to own a business in the state, which has a ripple effect on the number of homes being bought and kids being enrolled in public schools. She says immigrants also are enrolling in colleges in Missouri and across the Midwest.
"The international students and the people who come to work in the higher-ed industry are part of the brain power," said Cohen, "which is why we have a high number of STEM graduates. And these are really important graduates for the region, so we need to hold onto them."
Missouri is home to almost 225,000 immigrants, but the numbers have been declining in recent years. To combat that, the Mosaic Project was formed in St. Louis. Its focus is to make the city the fastest-growing metropolitan area for immigrants by 2020. Cohen says diversification improves the economy.
"We need to have a younger workforce and you need to have dynamic people that are going to help, you know, build the population," added Cohen. "We know that millennials and a lot of the entrepreneurial community thrive on diverse ethnic groups."
Cohen says 6 percent of entrepreneurs in Missouri are foreign born, and nearly 60,000 people in Missouri are employed at firms owned by immigrants.