PETTIS COUNTY, Mo. — A Sturgeon resident is under arrest after a vehicle accident early Tuesday morning in Pettis County.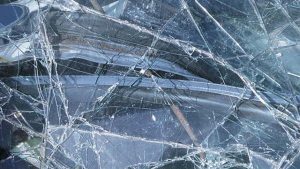 The crash reportedly occurred north of Muschaney Road on Rattlesnake Hill Road when a southbound vehicle driven by Mary McKinney, 35, traveled off the left side of the roadway. A crash report from the Missouri Highway Patrol says the Chevy Cruze hit numerous posts and overturned.
McKinney was arrested for driving while intoxicated as a chronic offender and driving while revoked. She was released from custody to receive treatment of minor injuries at Bothwell Hospital.