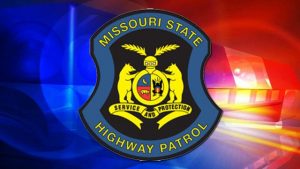 SULLIVAN COUNTY, Mo.- The Missouri Highway Patrol responded to a one-vehicle collision in Sullivan County early this morning where two Trenton, Mo., females were injured.
According to the filed accident report, at approximately 3:30 a.m., Travis Leeper, 19, also of Trenton, was traveling eastbound on MO-6 at Humphreys when his vehicle ran off the south side of the roadway, striking a fence and a tree before coming to rest.
Ashley May, 21, and Bianca Treadwell, 21, suffered minor and moderate injuries respectively. Treadwell was transported to Wright Memorial Hospital in Trenton for treatment.