SULLIVAN COUNTY, Mo. – A Kirksville woman died in a one vehicle crash in Sullivan County just before 2:00 p.m., Friday afternoon.
According to the Missouri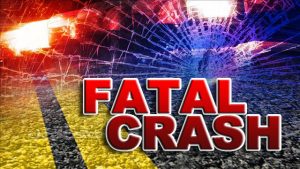 Highway Patrol report, Laurette Nganga, 30, was a passenger in the westbound vehicle driven by Glody Makengele, 25, of Kirksville. When Makengele traveled off of Highway 6, a mile and a quarter East of Green City, the vehicle overturned and struck a utility pole.
Nganga, who was not wearing a seat belt, was pronounced dead at the scene. Makengele received moderate injuries and was flown to University Hospital. Two other passengers were transported to Kirksville with minor injuries.