MONROE COUNTY, Mo. — Five people sustained injuries when two vehicles collided in Monroe County Sunday afternoon.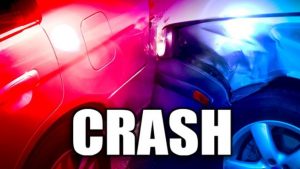 A crash report compiled by the Missouri State Highway Patrol indicates that the crash happened at about 12:40 p.m. Sunday at the junction of Routes D and Z roughly five miles west of Santa Fe.
A mini van driven by Mexico resident 44-year-old James L. Williams, was traveling north when he failed to stop at a stop sign. This caused a pick-up truck operated by Terri D. Fike, 28, of Clark, who was eastbound, to strike Williams' vehicle. Both automobiles ran into a filed where they came to rest.
Williams and a passenger in his van, Jami P. Williams, 46, also of Mexico, were moderately injured in the two-vehicle collision. They were both flown by air ambulance to University Hospital in Columbia to be treated.
Three people in the truck were hurt as a result of the wreck. Fike was moderately injured while two occupants, 31-year-old Kevin W. Fike, also of Clark and 28-year-old New London resident Erica L. Lake sustained minor and moderate injuries respectively. Kevin Fike refused treatment while both women were taken by ambulance to University Hospital in Columbia.