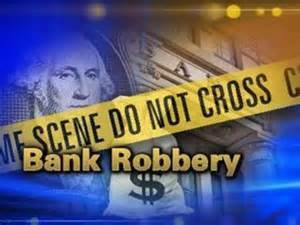 COLUMBIA, Mo. – The Columbia Police Department is reporting a robbery took place in the 10 block of N. Garth Ave. at approximately 3 p.m. Monday, March 13, 2017.
According to the report, police responded to a hold-up/panic alarm at Landmark Bank. Once on scene officers confirmed a robbery had to taken place. The preliminary investigation reveals a male suspect entered the business and approached one of the tellers demanding money. After retrieving an undisclosed amount of cash the suspect fled the area on foot.
More officers were called to the scene and eventually located a subject in the area matching the description of the suspect. Officers made contact with that subject and after a brief conversation the subject fled on foot.
He was apprehended a short time later following a foot chase in the 200 block of Bryant Street. However, it was determined that subject was not involved in the bank robbery and the actual suspect at this time is still at large.
He is described as a light-skinned black male, approximately 5'6" to 5'9″ tall, with a medium build and a goatee. He was last seen wearing dark colored clothing.
Anyone with information regarding the robbery is urged to contact the Columbia Police Department at 573-874-7652 or by calling the CrimeStoppers Hotline at 573-875-TIPS to remain anonymous.