BATES COUNTY, Mo. – Serious injuries were reported when a suspect crashed while fleeing from authorities in Bates County Saturday morning.
The online report from the Missouri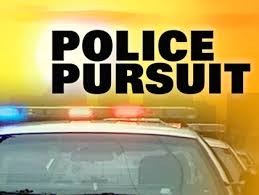 Highway Patrol says Casey D. McBrien, 35, of Rich Hill, was being chased northbound on Highway WW, when he slid off the road just South of County Road Southwest 10,508. The report says McBrien was not wearing a seat belt when he was ejected after hitting a ditch and overturned.
Formal charges are pending.