UPDATE: (01/27/2018) 11:10 a.m. – The suspect, now identified as Joshua James Fay, 309, of columbia, is charged with Felony Domestic Assault in the First Degree with a bond to be set by the Court. The victim, only identified as a 28-year-old female, fled the home before police arrived, she said she called 911 after the Fay allegedly choked her, kicked her in the head, drug her by her hair and committed other assaults.
COLUMBIA, Mo. – A domestic disturbance in Columbia, turned into a standoff when the suspect refused to allow police to enter the residence.
Responding officers said they heard what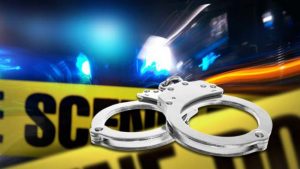 sounded like a shotgun being manipulated when the suspect ordered them to get back. The standoff started just before 7:00 p.m. Friday night at a residence in the 1000 block of Jewell Avenue. The suspect surrendered to police about two hours later. The victim who fled the home before police arrived, said that she called 911 after the man choked her.
Police have not identified the parties involved.