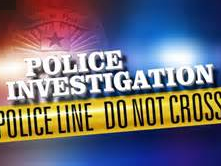 COLUMBIA, Mo. — One suspect in the shooting incident that injured four people at the VFW Post 280 in Columbia has been identified.
Columbia Police are asking for the public's help in locating Louis Lee Green Jr., 20, of Columbia. Police suspect Green Jr. of Assault in the first degree, four counts of Unlawful use of a Weapon, and Armed Criminal Action. Those allegations are related to an incident on Ashley Street, September 5th.
Police were initially called to the VFW Post just before 1:00 a.m. September 5th to reports of shots being fired. Officials found four victims suffering from gun shot wounds. One of the victims was considered to be in critical condition.
Green Jr. is described as a black male, 6′ 0″ and 170 pounds, with black hair and brown eyes. No picture of the suspect was made immediately available. He is considered to be armed and dangerous.
Anyone with information is urged to contact the Columbia Police Department or the Crime Stoppers hotline at (573) 875 – TIPS.