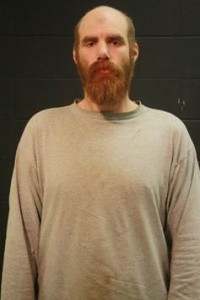 CASS COUNTY, Mo. — A man in Cass County barricaded himself into an occupied home after violating probation Friday morning.
According to the Cass County Sheriff's Department, deputies were dispatched to the area of Donahue Drive around 9:00 a.m. Friday after reports that a men entered a residence and refused to leave. Police recovered a stolen vehicle from Henry County in the area.
Witnesses claimed to see a man enter a residence in the 12000 block of E. 249th St. Deputies made contact with the occupants of the home and learned that a man had entered the house and refused to leave. Officials were able to get all of the occupants out without injury.
The Cass County Tactical Team was called into action after negotiations failed to remove the man from the residence. Around 10:45 a.m., the Cass County Tactical Team was able to take Ashly Hampton, 32, of Blairstown, into custody.
Hampton was charged with Probation Violation from Bates County. He was transported to the Cass County Jail on a $5,000 bond.