KANSAS CITY, Mo. – A bank security guard has foiled a robbery in Kansas City.
According to the FBI, a suspect is in custody following the robbery at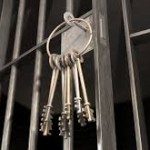 the Bank Midwest on Ward Parkway yesterday. The bank was robbed just before 5:00 p.m. Tuesday when a person walked into the bank, demanded money and displayed a weapon. Immediately after the suspect left the bank with some cash, he was stopped by the bank guard.
No further details are being released at this time.