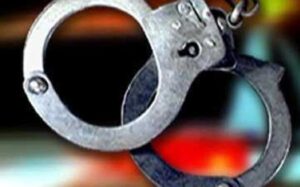 HOLT, MO – A suspect was taken into custody over the weekend after investigation of a burglary report near Holt.
The Clinton County Sheriff says firearms, and other property were reported stolen out of a residence on Haynesville Road. A suspect, Sean Rohman of Independence, was arrested according to information released Saturday. Rohman is held without bond on formal charges of stealing a firearm, and illegal possession of a firearm.
A warrant was filed in records Sunday. Warrants were also outstanding for vehicle tampering, and unrelated stealing investigations.