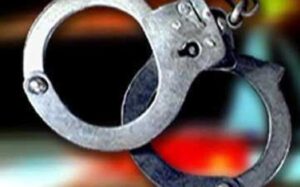 SEDALIA, MO – New information in a stabbing incident out of Sedalia has led to the consideration of assault charges.
According to Sedalia police, Francisco Fernandez was arrested Friday at his place of work, prior to formal charges including first degree assault, and unlawful use of a weapon. The initial incident, October 8, was described as a stabbing, after which Fernandez fled the scene.
Charges are pending. Anyone with further information regarding the incident is urged to contact Sedalia police detectives.