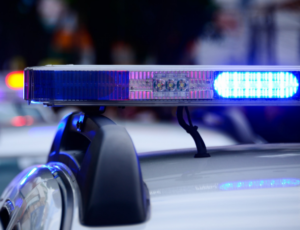 CASS COUNTY, MO – A resident of Pleasant Hill was arrested for suspected burglary near Archie yesterday.
Sheriff's deputies were dispatched to S. Cantrell Road to take the report. The suspect vehicle was observed near Route 7 and Kauffman when a pursuit was initiated. After fleeing at a high rate of speed, the vehicle crashed on Old Trail and the driver, Joshua Griggs, 36, fled on foot. He was taken into custody shortly thereafter without further incident. Griggs is charged with 2nd degree burglary, and resisting arrest. Bond was set at $25,000.
An active warrant was also outstanding for 4th degree assault.