CLINTON, Mo. – The Missouri Highway Patrol is investigating an officer involved shooting in Clinton.
Around 11:15 Friday night, officers were called to an alley behind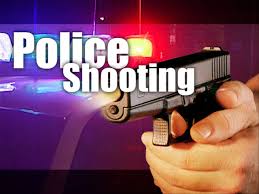 the North side of the Clinton Square for a man reportedly breaking windows in the back of a business. Witnesses told police, when the confronted the man, he pointed an unknown object at them. At 11:46, officers were called to the 200 block of West Green Street for an unknown man trying to get in a residence. An officer found the man on a second story balcony.
The officer says Danny Lee Jones, 35, of Clinton, raised a pistol before being shot in the leg.