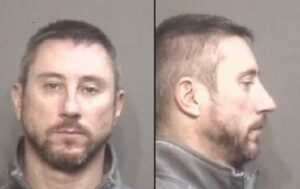 COLUMBIA, MO – Boone County Sheriff is among the law enforcement agencies looking for a murder suspect.
A murder investigation this month began after a call regarding a welfare check. At a Columbia residence, Allison Abitz, 43, and Jozee Abitz, 11 were discovered dead. According to the Sheriff, a Fulton resident, J.T. McLean was charged with murder in their deaths. McLean was believed to be the last person in contact with both victims, and had a relationship with Allison Abitz. The motive is currently unknown.
McLean had been charged with a protection order violation August 27 of last year; by March 10 he had been placed on probation.
McLean is a truck driver, and a warrant was unable to be served. Bond is $1,000,000.