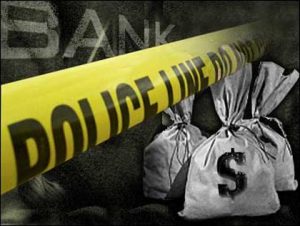 COLUMBIA, MO – Three suspects were detained in connection with a robbery in Columbia.
Thursday afternoon, Columbia police responded to Bull Run Drive at Callaway Bank, where suspects reportedly displayed a firearm and demanded money.
After the fleeing the scene by motor vehicle, two of the suspects were pursued by police on I-70.  A foot chase was undertaken after the vehicle crashed in Callaway County.  No injuries were reported during the robbery or the crash.
The three persons taken into custody have not been named.