BOONE COUNTY, Mo. – Warrants were issued Friday, for two men suspected in the robbery of Central Bank of Boone County on Thursday.
Columbia Police are still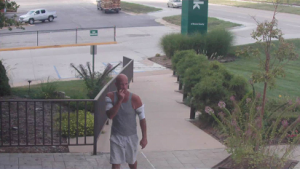 looking for Randall G. Shaw, 41, and Richard L. Welty, 43, both of Columbia. Shaw was recognized from surveillance video taken by cameras at the bank. Witnesses descriptions of the driver of the getaway car match Welty, who is often seen with Shaw.
Both are charged with first degree robbery and Shaw is charged with armed criminal action.