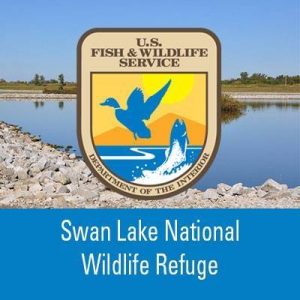 SUMNER — Starting at 6 a.m. March 6, the gates at Swan Lake National Wildlife Refuge located one mile south of Sumner will reopen to the public.
The Refuge is closed annually from late October to the first Saturday in March to allow for the habitats remain undisturbed throughout the winter. According to a news release, the Refuge is great at this time of the year for wildlife viewings of Trumpeter Swans, snow geese and whitetail deer.
The area will also be open for hiking opportunities, antler shed hunting and mushroom and berry picking.