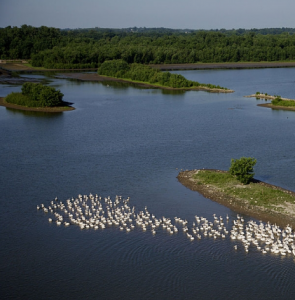 SUMNER, MO – A project is underway in Swan Lake National Wildlife Refuge.
The refuge, south of Sumner, has closed the north entrance as work commences to restore a wetland habitat. A construction company out of Triplett is expected to finish the project by the end of September 2018. According to the Refuge Facebook page, Ducks Unlimited secured a $1 million grant from North American Wetlands Conservation Act. Other project partners matched funding from the grant, totaling $2.14 million in contributions.
The project will restore approximately 487 acres of wetlands, and enhance over one thousand acres of existing wetlands as habitat for migratory birds. In addition, 293 acres of grassland will also be maintained.