CAMDEN COUNTY, Mo. – An Iowa resident was hospitalized after being hit by a propeller at the Lake of the Ozarks today.
The Missouri Water Patrol says the incident occurred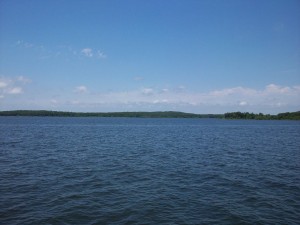 around 11:45 this morning at Lynch Hollow Cove on the Osage Arm of the lake in Camden County. Chelsea Hamerlinck, 23, of Davenport was trying to board a tube near the engine of a pontoon boat when she was struck by the propeller.
Hamerlinck was transported to Lake Regional Hospital with moderate injuries.