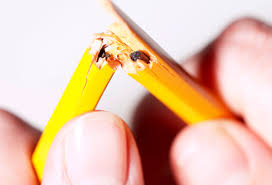 When life becomes too stressful people make subsequent choices which will have lasting effects on their lives.  According to Holly Jay, when under stress, "we don't always make the best of choices…"  Jay is Nutrition and Health Education Specialist with the University of Missouri Extension for Cass, Henry and Johnson Counties.  She says that taking the time to step back and re-think how we automatically react to everyday stressful situations may be of assistance while making a tough decision.  She spoke with KMZU's Andy Campbell.
Jay is the program instructor for Taking Care of You, a program designed to address mind-body wellness and provide strategies for dealing with stress management.  This nationally recognized program will be offered  in weekly, one hour sessions beginning Monday, October 5, 2015 until November 23 at 6:00 p.m.  at the United Methodist Church in Holden, Mo.
Preregistration is required.
Call Holly Jay to register or e-mail her for a registry form.
(816)-380-8461

[email protected]
Also, contact Pastor Steve House at Holden United Methodist Church at (816)-732-4718.
Participants are advised to inform Holly Jay immediately of any special medical information or accomodations to be made because of a disability.