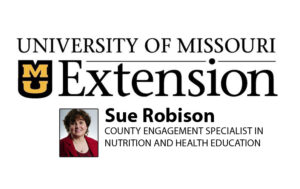 CARROLLTON —  Need a refresher course on the steps to thaw, brine and bake or deep fry a turkey? Sue Robison, a nutrition and health education specialist with the University of Missouri Extension talked turkey with us.
Here are some of her tips:
Thawing
Cold-water method (quickest): Put  turkey in a roasting pan with cold water. Replace cold water every 20 to 30 minutes until thawed.
Refrigerator defrost (recommended, safest method): Put wrapped turkey in a roasting pan and place on the bottom shelf of the refrigerator to avoid decontamination. A 20-pound turkey takes 4 to 5 days to defrost.
Brining: Do no brine beyond 2 days. Beyond that makes the turkey unsafe to eat.
Baking: Bake turkey no lower than 325 degrees. Any lower is not safe, she says. A 20-pound turkey will take around 4 and-a-half hours.
Check for doneness with a meat or instant-read thermometer. Put thermometer in center of turkey at the thickest part of the turkey at an angle. Turkey is safely cooked at 165 degrees.
Stuffing the bird: Although not recommended, Sue suggests cooks use two meat thermometers – one for the bird and one for the stuffing. Quite often the turkey is cooked through, but the stuffing is raw, she says.
Deep frying: Make sure turkey is completely thawed and dry before putting into hot oil when deep frying.
If you need help on Thanksgiving Day,  you can contact the Butterball Hotline at 800-288-8372 or go to butterball.com. The USDA also has a meat and poultry hotline from 9 a.m. to 3 p.m. on Thanksgiving Day, 888-674-6874. Robison also recommends the USDA app, "Ask Karen" for answers on a variety of topics on food and nutrition.