KMZU's Christie Cross spoke with Linn County Fair Committee Member Paul Fry about the events happening at the fair this year. Mr. Fry was excited to tell us about the concert happening this evening.
Paul also gives information about where you can get your tickets and how much they are.
Tonight starting at 6:30 p.m. Anthony Billups and 2012 X Factor winner Tate Stevens will be performing at the Linn County Fair. Tickets are only $25.00 and may be purchased at the Brookfield Chamber of Commerce, Brookfield City Hall, Police Department of Marceline, McDonald's of Brookfield, and online at eventbrite.com.
The conc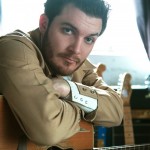 ert will be at the South City Park in Brookfield and remember to bring a chair. You can also visit www.molinncountyfair.com for more information.