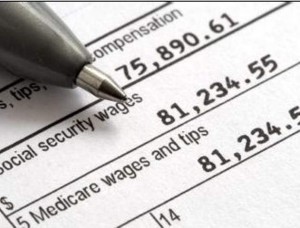 JEFFERSON CITY, Mo. — House Bill 384 authorizes tax amnesty from September 1, 2015 to November 30, 2015 for both individuals and businesses that had tax due prior to December 31, 2014.
The Director of Communications with Missouri's Department of Revenue spoke with KMZU's Andy Campbell about the opportunity.
The tax amnesty offers the opportunity to pay delinquent taxes without being subject to penalties or interest.  Eight tax types are eligible for amnesty:  individual income tax, corporate income tax, corporate franchise tax, employer withholding tax, sales tax, consumer's use tax, vendor's use tax and fiduciary tax.
One stipulation of the offer is that taxpayers would be required to obey all tax laws for eight years after signing an agreement.  Taxpayers who are involved in court cases and investigations that involve tax issues may not participate.
According to the Missouri Department of Revenue notices were mailed to prospective participants in August.
More information is available at Missouri's DOR website:  dor.mo.gov.
To reach DOR by phone, call:  (573)-751-7200.