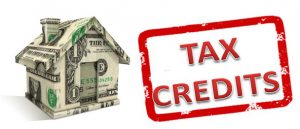 Filing a claim for the Missouri Property Tax Credit could be made easier, after free assistance offered by MU Extension.  The program gives credit to some seniors, low income, and disabled persons.  Trish Savage is a Financial Education Specialist at the Extension.  She says the program does have some restrictions.  Credit will be based on real estate taxes, rent paid, and total household income.  Renters of property, on which property taxes are not paid, are not eligible.
Property owners can receive up to $1,100, and renters up to $750.  If no state tax is owed, the credit is issued as a refund.
Training is available in the lower level of the Carrollton Library, February 7th.
An appointment may be scheduled by contacting the local Extension Center at 660-542-1792.
Also, call Trish Savage for more information at 660-886-6908.
Those wishing to file a claim must present acceptable ID, and verification of paid property tax.