SALINE COUNTY, Mo. – An ATV crash hospitalized a teenager in Saline County Tuesday night.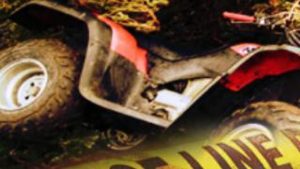 According to the Missouri Highway Patrol, around 7:20 last night, James Wansing, 16, of Marshall, struck a bump while riding North of 245th Avenue near the intersection with Marigold. Wansing lost control and was ejected before the ATV overturned.
Wansing was transferred to University Hospital for treatment of moderate injuries.