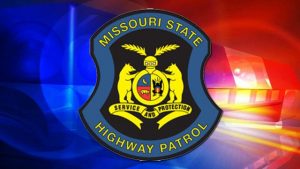 SALINE COUNTY, Mo. – A Kaiser Mo. teenager was injured in an accident early Monday morning in Saline County.
According to the Mo. State Highway Patrol, Katie D LaFrance, 18, was eastbound on I-70 at the 66.4 mile marker, when she went off the right side of the roadway.
LaFrance overcorrected sending the vehicle back onto the road and then off the left side. It came to rest in the ditch.
LaFrance was transported to I-70 Medical Center for treatment of minor injuries.