MONITEAU, Mo. — A blaze in Moniteau County Monday led to the Red Cross stepping in to aid the victims.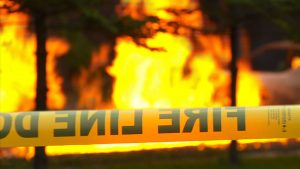 A fire was reported in Moniteau County Monday and the American Red Cross immediately stepped in to provide the residents with anything they need.
The Red Cross gave the ten residents of the structure shelter, mental health services, kits and other assistance Monday. The organization will continue to provide help to those impacted by the blaze in the coming months.