WARRENSBURG, Mo–  Events occurring within recent months have grabbed the world's attention and instilled fear into many. With these very real threats and dangers, people tend to be on edge regarding their surroundings and those around them. Click play below to listen to KMZU's Ashley Johnson speak with Warrensburg Police Chief, Tim Lowry, regarding how his department handles tense situations and the growing amount of anxiety among its citizens: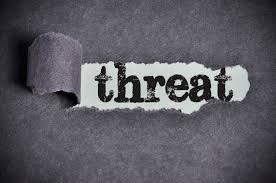 Last week, attention was focused on the Wal-Mart shopping center in Warrensburg, Missouri, after a man of Middle Eastern nationality ran into the store wearing what appeared to be military apparel and a backpack.
Warrensburg Police Chief, Tim Lowry, says thankfully this situation turned out to be nothing: the young man was running into the store due to being late for work, however had it been a hazardous situation, there are a few things he would like to remind citizens.
"Ya know, I know of course with the things that have been happening not just around here but also around the world, is that people are more aware of their surroundings," Lowry stated, "Which is a good thing and we appreciate that. In this case, I guess one of the things that we would've appreciated even more was the person put it out onto Facebook, which kind of caused a fire storm, it caused a lot of stress out in the community."
Lowry says with a potentially dangerous incident, law enforcement should always be contacted first, and then wait for further instruction.
"I believe he actually put it on Facebook before he even contacted us so that we were able to look into it," explained Lowry, "I wish that he would've allowed us to, you know if there was a problem or if there was a concern, that he would've allowed us to contact people, let people know that maybe there was a problem or if there was things that we wanted people to stay away from Wal-Mart, that we would take care of that situation instead of him putting something out there."
Lowry went on to explain the man had run into the store wearing a backpack which may have inspired the initial fear.
With that said, Lowry notes some situations may not be what they seem, especially when fear is playing a factor in determining the level of danger.
"With the University being in Warrensburg, you're going to have a lot of student of different nationalities that are going to attend here, that are going to frequent places." Lowry said, "And so, your fear can't be because of a nationality. And I realize what they're seeing on T.V. or in the media and those type of things but on the other hand, you also have to realize that these people they don't want to live in fear that they can't go any place, and you don't want that fear either."
This does not mean take to social media to warn others, said Lowry but instead if there is an incident you find to be off or suspicious, call local law enforcement and allow them to evaluate the situation in order to better determine the next steps needing to be taken.
"If they do see something suspicious, we don't mind we want to go and check on it and we want them to call us." Expressed Lowry, "Like I said just make sure that we're taking the steps that are necessary and not putting it out on media before we're able to check out the situation. That would be the thing we would lawn to ask for people to do."