For the first time ever Google is providing information on what is trending this Thanksgiving.
Using Google maps and ana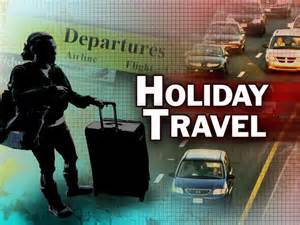 lyzing traffic data Google Trends Expert Daniel Sieberg says many people tend to leave Wednesday afternoon between 3 p.m. and 5 p.m. and advises leaving earlier in the afternoon or waiting until later in the evening to avoid the rush.
Saturday tends to have the most traffic with "the potential for up to 40 percent worse traffic on Saturday versus Sunday" Sieberg said.
Also trending this Thanksgiving is food.
Google searchers in the Kansas City Region have a sweet tooth. The most searched recipes for our area are "sweet potatoes," "pumpkin pie," and "pie crust."
Many people in our area may also be looking for a new kind of turkey, "smoked turkey" and "brined turkey" were the most search for turkey preparation.
The most Googled cookie in Missouri this year is the oatmeal raisin cookie "we saw that gingerbread cookies were searched predominantly in a lot of states" Sieberg adds.