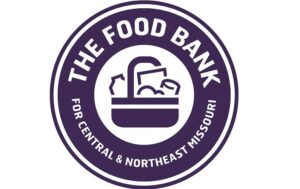 MISSOURI — The Food Bank of Central & Northeast Missouri is a major source of relief of hunger in the state. Seth Wolfmeyer, Marketing and Communication Manager for the organization, explains more.
Wolfmeyer says the group moves over 30 million pounds of food a year and serves as many as 100,000 people per month, but it wasn't always as big as it is today.
The organization has not only expanded in size, but offers different resources for families.
Thanks to community support, The Food Bank serves 32 counties in the state of Missouri. As a nonprofit, volunteers and donations are a must are often sought after.
Even though the operation spends most of its time distributing food to other, smaller nonprofits, Wolfmeyer says anyone is welcome to contact The Food Bank for assistance.
One of the things the group is most proud of is how far it can stretch a dollar to feed those in need, while still providing items that are nutritious and wholesome.
Wolfmeyer understands there are a lot of misconceptions about those who receive help. He stresses that anyone, at any time, can end up in a situation similar to those The Food Bank helps. Making sure individuals,  from any background or walk-of-life, have the nutrition they need is the organization's top priority.
More information about The Food Bank can be found here.