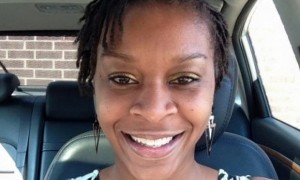 HEMPSTEAD, Texas (AP) — The latest on the investigation into the recent death of a woman in a Texas jail cell (all times local):
9:30 a.m.
The Texas Department of Public Safety says patrol car video showing the July 10 arrest of a black motorist by a trooper was not edited or manipulated.
DPS spokesman Tom Vinger told The Associated Press on Wednesday that glitches in the recording occurred when it was uploaded for public viewing. The video has drawn criticism for having gaps and overlaps.
Vinger says DPS will repost the video.
The video released Tuesday shows white Trooper Brian Encinia trying to remove Sandra Bland from her car after a minor traffic infraction. She was found dead July 13 in jail in Hempstead, about 60 miles northwest of Houston. Authorities say she hanged herself.
Vinger says FBI agents examined the camera to ensure the video's integrity.
He says the entire video was uploaded, including a phone conversation between Encinia and his sergeant. Vinger says video during this conversation was affected in the upload and is being addressed.
___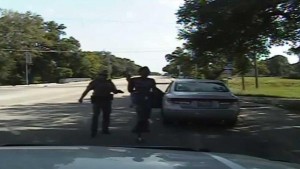 10:30 a.m.
The attorney for the family of Sandra Bland says her body has been flown back to Chicago in preparation for her funeral.
Cannon Lambert said in an email Wednesday that Bland's family flew home from Texas on the same flight.
Bland was found dead July 13 in a southeast Texas jail cell, three days after she was arrested during a traffic stop. A medical examiner called the death suicide by hanging. But family and friends have disputed that finding.
Bland, who was from the Chicago suburb of Naperville, was in Texas to interview for a job at Prairie View A&M University, the historically black college from which she graduated in 2009. She got the job and would have started next month.
Her funeral will take place Saturday morning near Chicago.
___
11 a.m.
Two people questioning the circumstances surrounding the death of a black motorist in a Texas jail cell say the local sheriff should resign.
DeWayne Charleston, a former justice of the peace for Waller County, and LaVaughn Mosley, who was a friend and mentor of Sandra Bland, told county commissioners on Wednesday that Sheriff Glenn Smith should step down.
Charleston says a racist culture persists in the county and that the 28-year-old Bland was in Smith's custody and control when she died last week.
The county's top administrative officer, Judge Carbett "Trey" Duhon, said before the meeting that the sheriff is elected and can't be removed by the commission.
Bland was found dead in her cell July 13, three days after she was arrested during a traffic stop. A medical examiner called the death suicide by hanging, but family and friends dispute that finding.