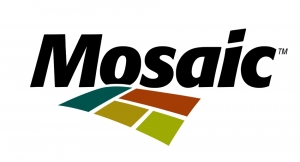 The Mosaic Company created Pursuit 300 as a program to assist farmers as they strive to reach yields of 300 bushels per acre.  Spokesperson Kyle Freeman says the program spotlights that process on individual farms…
"We've identified six growers from across the corn-belt and what we've asked them to do is to keep a journal and keep ideas together on how, what they're doing on their farm to grow higher yields."
The half dozen participants have each set aside a 100 acre field where they'll incorporate new ideas.  Each will share their wins and losses on the Internet…
"Each of these growers has their own journal where they're kind of tracking and monitoring, adding pictures, experiences, observations on how the crop goes along."
According to Freeman, the end of the year will includes results from the growing season and additional information. 
"We're keeping a blog where we post new research, new, different things going on in the industry around high yield and high yield systems."
Farmers from Kansas, Iowa, Nebraska, Minnesota, Illinois and Indiana are participating in the Pursuit 300 experience. 
Click the link below to hear KMZU's Janet Adkison talk with Kyle Freeman about Pursuit 300.