The National Down Syndrome Society is an advocate for the value, acceptance and inclusion of people with Down syndrome.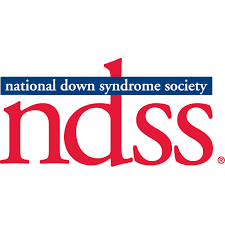 Click play below to hear KMZU's Elizabeth Orosco speak with Sarah Hart Weir, President of the National Down Syndrome Society.
In September the Senate Finance Committee gave its stamp of approval for the ABLE to Work Act. This act will enable ABLE beneficiaries who work and earn income to save additional amounts in there 529A account above the current annual maximum contribution and to be eligible for the Saver's Credit.
The ABLE to Work Act is the National Down Syndrome Society's top legislative priority and they believe it will be more effective in promoting financial independence and more accessible to a wider population of the disability community.
"The NDSS recently launched it's  new employment initiative, #DSWORKS, with the goal of breaking down barriers to employment and creating meaningful, competitive employment opportunities for all individuals with Down syndrome," said Weir.
The National Down Syndrome Society gives tips for success when working with individuals with Down syndrom:
Set goals – An employee with Down syndrome will often work best when given specific short-term goals.
Provide a routine – This is best manifested in the workplace with an organized, descriptive schedule, and involves setting deadlines, understanding hours of operation, breaks, meeting times and holidays.
Meet regularly – Having regular meeting times with the direct supervisor can help an employee with Down syndrome internalize and become better familiarized with expected tasks.
Encourage inclusion – Participation in staff events and after-work activities help integrate them within the workplace culture
Be flexible – Keep in mind that it may take extra time to guide and assist employees with Down syndrome however it is also important they are allowed independence.
Keep an open mind – With patience, focused listening and time, employees with Down syndrome may surprise you with their unique insight.
Educate your staff – You or other people in your workplace may not have ever known or worked with anyone who has Down syndrome, consider sharing information about this disability with your staff or colleagues
"We spend a majority of our lives working and its no different for someone who has Down syndrome they want to work," says Weir. "…they really want to achieve the American dream just like everyone else and pursue their own passions, hopes and dreams through employment."
The NDSS is a nonprofit organization with more than 350 affiliates nationwide representing over 400,000 Americans who have Down syndrome. They envision a world in which all people with Down syndrome have the opportunity to enhance their quality of life, realize their life aspirations, and become valued members of welcoming communities.
For more information visit www.ndss.org