KANSAS CITY, Mo. (NAFB) — The Pork Checkoff is accepting applications for the 2016 America's Pig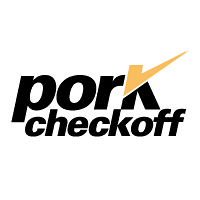 Farmer of the Year award. This award recognizes a U.S. pork producer who demonstrates excellence in raising pigs using the We Care ethnical principles and sharing his or her story with the public.
Tipton, Indiana pig farmer Keith Schoettmer was selected as the first America's Pig Farmer of the Year in 2015. Schoettmer says this is a much-needed program.

Any U.S. pig farmer, who is 30 years of age or older on January 1, 2016, can apply through March 13. As the winner, Schoettmer participated in media events and even a congressional briefing. As the winner, Schoettmer helped share his story with the public. What about the time commitment?
Details are available at
www.americaspigfarmer.com
 or
www.pork.org
.
For more information, producers can contact the Pork Checkoff Service Center. Go to Pork-dot org or call 800-456-PORK.