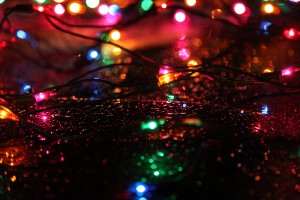 CHILLICOTHE —  Get ready to spread some holiday cheer. the Chillicothe Area Chamber of Commerce has announced the theme for the 74th Annual Holiday Parade.
Sponsored by Hedrick Medical Center, "Home for the Holidays" has been chose as this year's theme for the parade, according to the news release. The parade will begin at 10 a.m. on Saturday, November 21 in downtown Chillicothe. There will be floats, bands, vehicles, animals, mascots and most importantly, a visit from Santa Claus. Local businesses, organizations, churches, youth groups, scout troops and schools are encouraged by the chamber to have an entry to the parade.
"This year, perhaps moreso than any others in the past, we knew that our community needed this cherished tradition to be carried out," Crystal Narr, the executive director of the chamber, said in the news release. "The theme was selected because we know the importance of keeping traditions alive as we navigate these trying times amid COVID-19 and many will be Home for the Holidays, so we chose to celebrate that timeless custom."
Narr also explained in the release that the parade route allows for social distancing and spectators to view the parade from their parked cars. Participants will be expected to follow health guidelines.
For more information on the parade and how to enter, contact the chamber at 660-646-4050 or office@chillicothemo.com.