PLATTE COUNTY, Mo. – The Missouri Highway Patrol made three arrested for warrants and drug allegations in Platte County yesterday.
According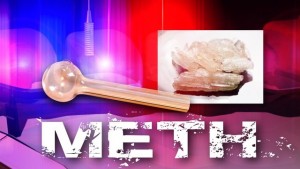 to the arrest reports, Derek F. Conley, 30,of Lynnwood, Washington, was processed and released at the scene for allegations of felony possession of methamphetamine, felony possession of THC and misdemeanor unlawful use of drug paraphernalia.
A Bolivar, Missouri, resident, Brandi S. Fine, 26, is being held without bond for felony probation warrants from Polk County and felony allegations of possession of methamphetamine and THC and well as unlawful use of drug paraphernalia.
Also arrested and awaiting bond is Cynthia J. Barnard, 24, of Kansas City, Missouri. Barnard had misdemeanor warrants out of Jackson County, Blue Springs and Kansas City. She is also being held for alleged possession of methamphetamine and unlawful use of drug paraphernalia.