ANDREW COUNTY, Mo. — Three Chicago, Illinois residents were arrested on drug allegations in Andrew County Monday afternoon.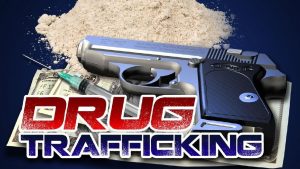 According to the Missouri State Highway Patrol, the trio was taken into custody at about 4:25 p.m Monday.
Donta Mosley, 24 is accused of felony trafficking drugs in the first degree and unlawful possession of a firearm.
Two women were also preliminarily charged. Deja J. Parker, 22, and Vyshona M. Simmons, 23, were arrested for alleged first degree felony drug trafficking.
All three were taken to the Andrew County Sheriff's Office for a 24-hour investigative hold.