MONITEAU COUNTY, Mo. – A near head-on collision in Moniteau County, sent three people to area hospitals Friday, August 21, 2015.
According to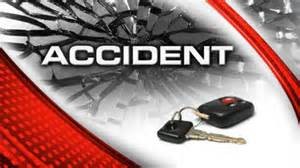 the Highway Patrol, a southbound vehicle on Highway 179 at Factory Creek Road, driven by Cherie Wallacem 58, of Jefferson City, crossed into the northbound lane and was struck by a vehicle driven by Jane Peters, 63, of Jefferson City.
Wallace received serious injuries and Peters received moderate injuries. A passenger in the Peters vehicle, Kenneth Peters, 63, received minor injuries.
Wallace was taken to Capital Region Medical Center, while the both Peters were taken to St. Mary's Hospital for treatment