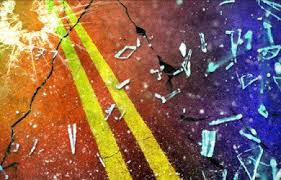 HENRY COUNTY, Mo – A two-vehicle crash claimed three lives Sunday evening, January 24, 2016 in Henry County.
A Highway Patrol crash report states, the incident happened on northbound 13 Highway, north of 530 Road.  According to the report, Ray Kegley, 80, of Odessa attempted to pass a northbound vehicle on a hill, and hit a second vehicle head-on at high speeds.
Two occupants of that vehicle, the driver, William T. Leonard, 20, and infant Taylor Leonard, both of Chilhowee, were pronounced dead at the scene.
An occupant, Katrice Decker, 18, of Chilhowee was seriously injured.
Kegley also suffered fatal injuries, and his passenger, Tammy Goff, 52, of Independence was seriously injured.
Goff and Katrice Decker were both taken by air ambulance to Research Medical Center for treatment.