JACKSON COUNTY, Mo.– Three local residents were taken to area hospitals following a vehicle collision yesterday in Jackson County. The accident occurred at 6:35 p.m. on westbound  I-70 at Route BB.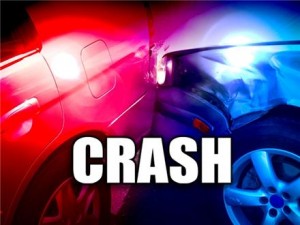 Hannah M. Rose, 16, of Odessa was travelling westbound in a 2004 Volkswagen, and struck the rear of a 2015 Dodge, driven by Jordyn A. Anspach, 20, of Oak Grove, causing Anspach's vehicle to travel off the left side of the roadway and strike a guardrail before coming to rest in the left lane. Rose's vehicle travelled off the right side of the roadway, striking a guardrail, returned to the road and struck the rear of a 2009 Freightliner driven by Tesfu Kidane, 25, of Dallas, Tx.
Rose and Anspach were transported to Centerpoint Hospital by EMS for treatment of moderate injuries. Madisen Ford, 15, of Odessa an occupant in Rose's vehicle, was transported to Children's Mercy Hospital for treatment of moderate injuries.