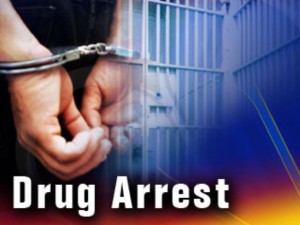 Jefferson City, MO – Three Columbia, Missouri men are separately charged in a Boone County herion distribution ring.
Federal documents filed June 12, allege 36-year-old Keveon Martez Johnson, 34-year-old Marcus Johnson, and 38-year-old Marcus Seawood sold herion to several informants multiple times. The reported sales were from December of 2019 until June 11, 2020.
On June 11, police served a search warrant at Keveon Johnson's home and found 153 grams of herion along with $4,000 in currency.       In another location, authorities found 15 grams of herion.
Police said on different occasions the defendants sold several grams of the drug for hundreds of dollars.
Keveon Johnson, Marcus Johnson, and  Marcus Seawood were taken into custody during separate traffic stops Thursday, June 11. At the time of Marcus Johnson arrest, he was reportedly found to be in possession of three grams of herion.
All three men are being charged with Trafficking. All three men are being held in Cole County Jail.