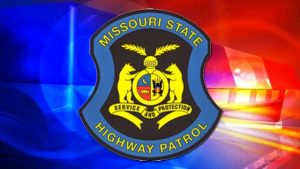 GENTRY COUNTY, Mo.- A one-vehicle accident on US 136 Highway early Monday morning in Gentry County prompted response from Troop H of the Missouri State Highway Patrol.
According to a filed accident report, at approximately 1:00 a.m., Dwight Monday, 76, of St. Joseph, was traveling westbound on US 136 in Albany when he crossed the centerline of the roadway, traveled off the south side and struck a ditch.
Two passengers in the vehicle, Brenda Eulinger, 62, of Maysville, and Carol Boothe, 71, of Osborn, sustained moderate and minor injuries respectively and refused medical treatment.
Monday was transported by private vehicle to seek medical treatment of moderate injuries.