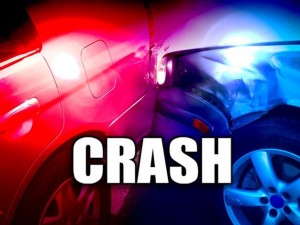 JACKSON COUNTY, Mo. — On westbound I-70 just west of Route H, a multiple vehicle accident occurred at around 3:00 p.m. on Monday, July 20th.
According to Highway Patrol records, two vehicles driven by Lisa R. Sartain, 49, of Kansas City and Richard L. Thomas, 71, of Arvada, Colorado, slowed for construction ahead in the roadway.  A third vehicle coming from behind and driven by Alexandra Wohlman, 22, of Spotsylvania, Virginia collided with the other vehicles.
Moderate injuries were sustained by Thomas, who was transported to Centerpoint Medical Center by emergency crews.