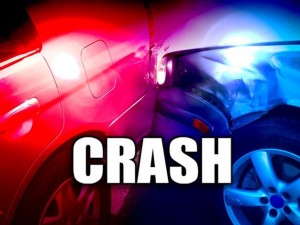 An accident on July 21 in the evening hours at the intersection of HWY 24 and MO 131 left three vehicles damaged and five people injured.
According the Missouri Highway Patrol, a vehicle driven by Ryun Austin, 16, of Wellington failed to yield to northbound traffic on 131.
Austin collided with another vehicle, driven by Eduardo Gayton-Rosales, 38, of Kansas City, Kansas traveling west on 24. The crash inflicted serious injuries on Rosales and passenger Kevin Holguin, 10, of Kansas City.
A third vehicle headed south on 131 was also struck in sequence by Austin's vehicle.  The driver, Jaymie White, 16, of Wellington was uninjured, but her passenger, Michael Jeffery, 11, of Kansas City, Kansas was seriously injured.
Austin sustained moderate injuries, while the injuries of his passenger, Shawn Howell, 14 of Wellington were more minor.
Howell was transported to Lafayette Regional Hospital by private conveyance.  All other injured persons were taken by emergency medical services to Centerpoint Hospital.