JACKSON COUNTY, Mo. – Two people received minor injuries in a three vehicle crash in Jackson County this afternoon.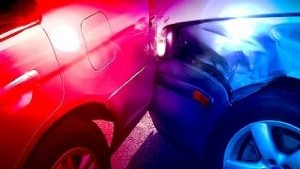 At 1:25 p.m. Monday, April 11, 2016, James D. Garrett, 58, and passenger Katherine Garrett, 74, of Lee's Summit, Mo., were driving north on 1-470 NB south of Strother Road, when they slowed due to traffic. They were then struck from behind by a vehicle driven by Maria E. Hulmes, 36, of Independence, Mo.
The impact then pushed the first vehicle forward and rear-ended the vehicle in front of them, driven by Olusegun E. Olusanya, 36, of Kansas City, Mo.
Both James Garrett and Katherine Garrett received minor injuries and were transported to Centerpoint Hospital by EMS.