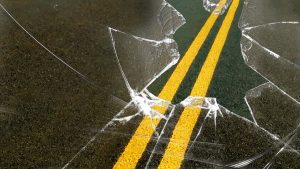 CALLAWAY COUNTY, Mo — A traffic crash involving three vehicles occurred in Callaway County at 2:26 a.m.
A crash report states Bridget Hartley, 17, of Columbia, MO was traveling eastbound on I-70 at the exit ramp for U.S. 54 West. Hartley struck a vehicle driven by  James Davis, 34, also of Columbia, MO while he was stopped at a traffic light. Davis then struck another vehicle driven by Stephanie Bonney, 54, of Mexico, MO.
Hartley, who was reported to not be wearing a seat belt, was treated at the scene for minor injuries. A 12 year old passenger of Davis was taken to the Women's and Children's Hospital in Columbia.