ADAIR COUNTY, Mo. – A serious car accident Thursday morning, January 28, 2016, has left two people critically injured and one with minor injuries.
Around 8:00 AM,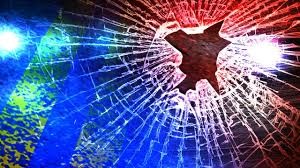 Emily A. Reardon, 20, of Novinger, MO was backing out of a private drive on Route O in a 2005 Ford Focus when she drove into the path of an oncoming 2003 Ford Mustang heading southbound five miles north of Novinger.
Jeremiah L. Allensworth, 17, of Novinger, MO was driving the Mustang with friend Mackenzie M. Goodhart, 17, of Kirksville, MO and Allensworth's 8-year-old sister of Novinger, MO as passengers. The Mustang struck the Focus and ran off of the road, becoming airborne before overturning and ejecting Allensworth and Goodhart.
Eventually, the Mustang came to rest on its top in a field, totaled. Allensworth and Goodheart sustained serious injuries. Allensworth was taken by Adair County Ambulance to Northeast Regional Hospital in Kirksville along with his sister, who only had minor injuries, while Goodhart was taken by Air Evac Lifeteam to University Hospital in Columbia.
Neither Allensworth nor Goodheart were wearing safety belts at the time of the crash, while his sister was wearing a safety belt. Reardon sustained no injuries and was wearing a safety belt at the time of the crash, the Ford Focus only moderately damaged.