Tina Marie Atteberry-Trahan, 53, stepped into eternity January 1, 2020 at her home in Waverly, Missouri.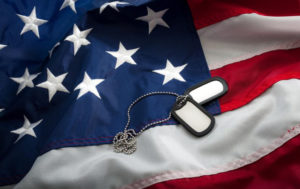 Visitation will be Wednesday, January 8, 2020 from 6:00 pm until 8:00 pm at the Walker-Nadler-Fuller Funeral Home, Lexington with Military Honors at 6:00 pm. Cremation has been entrusted to Walker-Nadler-Fuller Funeral Home.
Tina was born June 2, 1966 in Urbana, Illinois to Ralph and Ruth (Heath) Atteberry. She was a graduate of Urbana High School and a veteran of the United States Army. While stationed overseas she met and fell in love with Robert Trahan. They were married April 10, 1986 in Denmark. After the Army Tina enjoyed meeting people while working in a variety of sales positions. However, the job she enjoyed most was being the grandmother of Nikolai Trahan.
Tina is survived by her husband, Robert, two daughters, Amber Trahan and Carolyn Trahan and one grandson, Nikolai Trahan, all of Waverly, Missouri. She is also survived by her parents, Ralph and Ruth Atteberry of Urbana, Illinois and sister, Mary Atteberry of Champaign, Illinois.